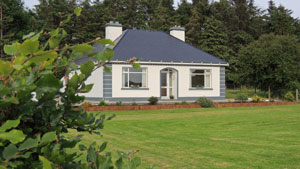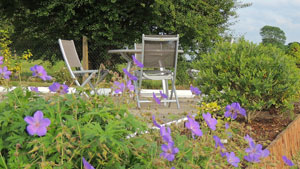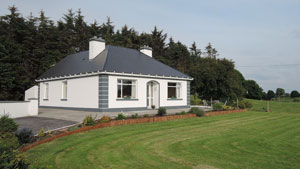 Ballinlough, Claremorris
Co. Mayo
Ireland
F12XF82
Mobile: +353 87 638 7780
Email: martinamcging11@gmail.com
Green Acres Cottage is a traditionally styled Irish Cottage, sited in breathtaking countryside just a stones throw from their working farm and nestled in a tranquil scenic setting overlooking rolling pasturelands and quiet country meadows.
Here you can get in touch with real farm life at close quarters and see cows out to pasture and wildlife. From your cottage window you can watch the little hares running gleefully in the fields, the elegant wild swans swimming in the turloughs in wintertime, and the swallows, robins and pied wagtails flying busily about their daily chores in springtime.
Martina and Peter McGing are very pleased to welcome you to their cottage. Their warm and friendly hospitality will make your stay wonderfully comfortable,
Centrally located between the towns of Claremorris, Knock, Kiltimagh and Balla and close to Knock International Airport, the cottage is an ideal base for touring the west - Westport, Achill Island, Connemara, Sligo and Galway all within easy reach
Martina and Peter take pride in making their cottage your home !